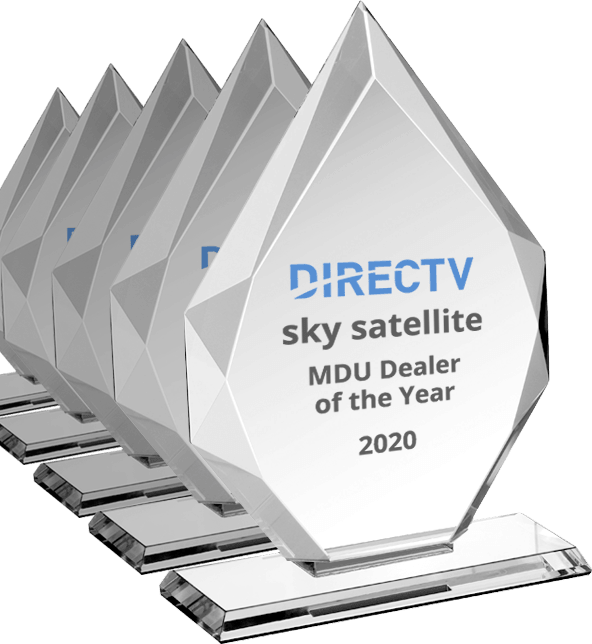 DIRECTV #1
MDU Dealer
8 Years Running

Sky Satellite is based in Salt Lake City, Utah. We currently offer all types of DIRECTV service available today and hold all appropriate licenses for any type of account activation and servicing. We have installed well over 34,000 doors of DIRECTV service in apartmens, condos, townhomes and hotels over the last 19 years. More importantly we have a reputation for taking care of our customers long after the initial sale is over.
While maintaining this large portfolio our main focus is and always will be our customer's satisfaction on an ongoing basis. Quality is much more important than quantity of clients, just ask anyone we do business with and they will tell you why they stay with us year after year.
Sky Satellite is the undisputed leader in Multi-family DIRECTV service in the Intermountain West. We are quickly expanding our Multi-family management portfolio across the country. We can provide a turn-key DIRECTV solution at most any property. This solution includes everything from system engineering and design to handling all service and phone calls from residents in your property. We are happy to provide excellent references upon request.